Our Insulation Services
Proper insulation can make a big difference in the comfort level of your home. Leyva Drywall & Insulation, LLC can help you determine the best type of insulation that fits your home and your budget.
South Dakota has brutal weather conditions, from our hot humid summers to our freezing, below zero winters. Not having the proper amount of insulation in your home or office will be costing you a pretty penny every single month. We offer cost-effective insulation services that will dramatically decrease your monthly utility costs.
We focus on getting your job done right and in a timely manner. Contact us today for a free quote.
Sound Proofing

Fiberglass Batt Insulation

Blow-in Fiberglass Insulation

Spray Foam (available late summer)
Keep Your Home Comfortable
With the right amount of insulation, you can save money on energy costs and lose less heat through your attic and walls. We have years of experience installing the best insulation products and delivering a finished result you want. No matter what type of property you might have, we've got a form of insulation that's right for you.
Benefits of Fiberglass Insulation
Repels Flame

Resists Moisture Accumulation

Doesn't Support Mold Growth

Meets Building Codes

Controls Sound Travel

Comes in a Range of R-Value Options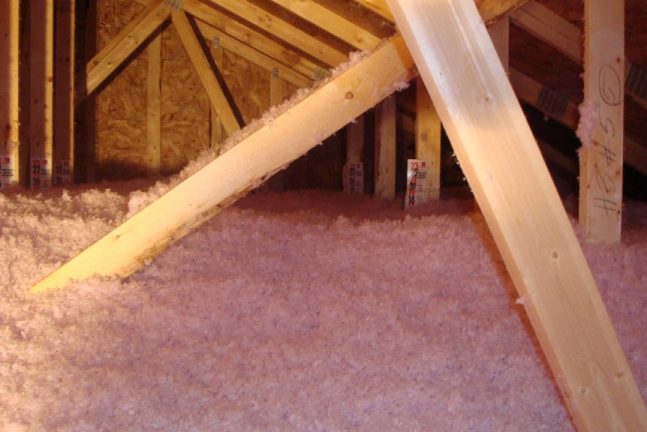 JM Spider Plus

®
Johns Manville Spider® Plus Formaldehyde-free™ blow-in fiberglass insulation uses interlocking fiber technology to fill all gaps and voids quickly with no adhesive or netting for a faster installation. Spider Plus provides complete coverage, with no shrinking or settling, resulting in superior thermal performance and sound control.
Fast Drying – Dries immediately once installed.

Complete Coverage – Effective in tight spaces, areas with large amounts of cross-bridging or small gaps and voids.

Thermally Efficient – Effective resistance to heat transfer, with R-values up to R-25 in a 6" cavity.

Formaldehyde-free – Will not off-gas formaldehyde in the indoor environment.

Sound Control – Reduces sound transmission through exterior and interior walls, floor and ceilings.

Fire-Resistant – Flame Spread of 25 or less and Smoke Developed of 50 or less.

Resilient Inorganic Glass – No rotting, mildew or deterioration.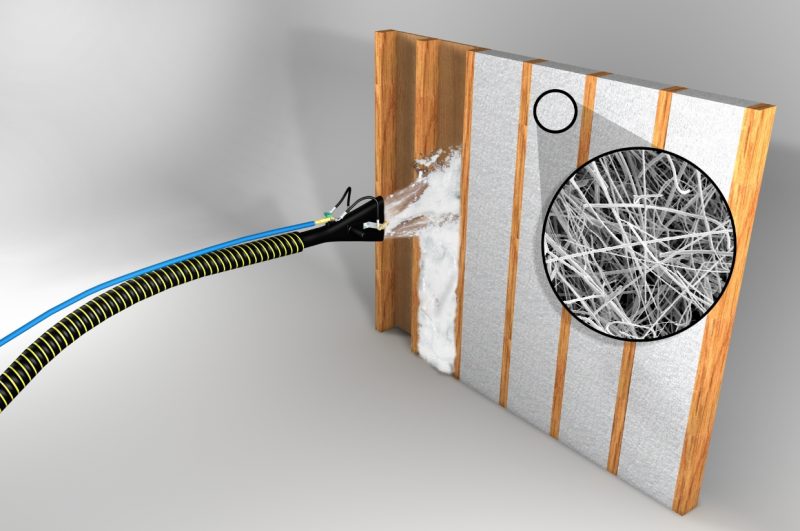 Sound Proofing
When you want to cut down on noise between bedrooms, offices or floors, Leyva Drywall & Insulation, LLC specializes in getting the job done right for you. With the best insulation materials and equipment, we can ensure you'll get the results you want.
Call us during your next renovation or remodeling projects to add extra layers of insulation for soundproofing your rooms.